Circooter Off Road Electric Scooter (800W)
Regular price
$749.00 USD
Sale price
$749.00 USD
Regular price
$999.99 USD
Lowest Prices Ever 🛴 30 Units Only - Grab Yours Before They Vanish🔥
Estimated Delivery:Oct 03 - Oct 07

Free Shipping on All US Orders
Circooter Off Road Electric Scooter (800W)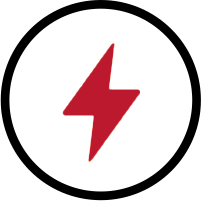 800W
Motor Capacity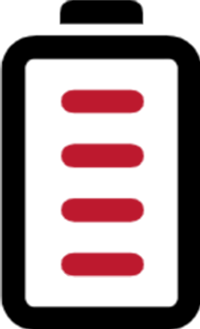 48V 15Ah
Battery Capacity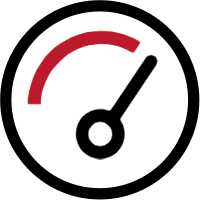 28 MPH
Top Speed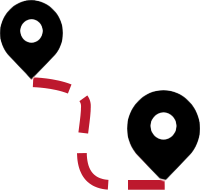 25 Miles
Max Range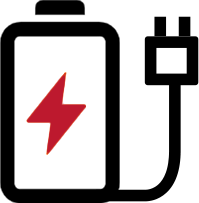 3-4 Hours
Dual Charging Port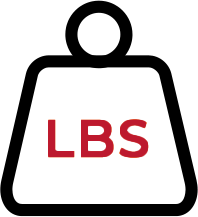 440 Lbs
Max Load
SPECIFICATION
Max Speed 

28 MPH

Motor

800W Rated Power

Battery

720 Wh

Range

25 miles per charge

Tire Type

10 Inches Off Road Solid Tire

Water Resistance

IPX4

Hill Climbing 

30% Grade

Charge Time

3-4 Hours Dual Port Charging

Operating Temperature

-4°F-140°F

Net Weight

58 LB

Brake

Dual Disc and EABS Brakes

Max Load 

440LB

Unfolded Dimensions

51*26*47 IN / 129*67*118 CM

Folded Dimensions

51*26*22 IN / 129*67*55 CM
SHIPPING INFORMATION
Currently, we only provide FREE shipping to the lower 56 states in the US. And we DO NOT ship to Hawaii or Alaska.

We strive to deliver your order within 2-5 business days in the United States.
FAQ
Q: First ride- Does the escooter have to be fully charged to turn on the scooter?
A: Yes, we recommend that you use only it after it is fully charged. Thi will help extend the life of the battery.
Q: Does it have a lithium battery?
A:Yes, it uses lithium batteries. And we provide a 180 day warranty on the scooter's battery.
Q: What is the max rider weight? Does the 300 lbs include the weight of the scooter?
A: This scooter can withstand a maximum weight of 440 pounds, including the weight of the scooter itself. Weight over the max load may affect the speed and range.
Q: Is there any type of headlights in the front?

A: Yes, this electric scooter is also equipped with a 360° lighting system that includes dual bright headlights, dual side moonlights, front and rear turn signals, and a brake light, ensuring that you can always see and be seen at night for all-around safety.
Q: Can this be ridden in heavy rain or inch-deep water puddles?

A: This electric scooter has a ground clearance of 8 inches, so it can briefly and quickly pass through inch-deep water puddles. We recommend that you keep it out of heavy rain.Or This unit is rated at IPX4, which is resistant to water splashes from any direction. We recommend keeping it out of heavy rain and water puddles.
Q: Are there more details about the modes and settings?

A: We are happy to answer your question. You can switch between riding modes or other settings via the quick function button on the left side of the handle. It has 3 riding modes — ECO mode, driving, sport mode — as well as switch on/off the light, press the horn, and other operations.
Q: If the tires go bald? Can you change them?

A: Benefits of off-road honeycomb tires on our scooter: Puncture-proof, Cushioning effect, More resilience, and Better grip. We will also offer friendly service.
Q: Is this an 800w motor or 800w peak power motor that is really 500w?

A: 800W Brushless Motor.
Q: How to get into the P settings?
A: You can press the power switch button and the horn botton at the same time to enter the settings page. One click the horn button to switch the settings. Double click the horn button to confirm the settings. One click the speed button to adjust parameter to 0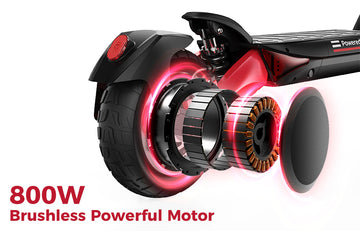 Outstanding Performance
Experience the next generation of scooting with Circooter! Our sporty design and racing-inspired feel deliver both chilling and thrilling rides.
Take your rides to new heights with Circooter's 800W motor, effortlessly powering you up 30% grade hills.
More Powerful More Capacity
With its powerful 800 motor, the circooter provides incredible acceleration and top speeds of up to 28mph. Plus, you can travel farther than ever before, thanks to its long-lasting battery that can take you up to 25 miles on a single charge.
Dual Hydraulic Shock Absorption
The circooter is built to withstand heavy use while still providing a nimble and comfortable ride. Its advanced front and rear suspension system ensures a smooth and adaptive ride, no matter what kind of terrain you encounter.
Wide Tires, Wild Explorations
With the 10 inch all-terrain solid tires that contribute to stable traction and agile movement, you'll conquer all sorts of challenging terrains underneath your feet readily.
Cool & Reliable lighting System
Bright LED front lights with deck lights and turn signals,
guarantee your scooting safety & enhance nighttime visibility.
Fast Charging
2 charging ports to cut charging time to as little as 3-4 hours.
Get Some Inspirations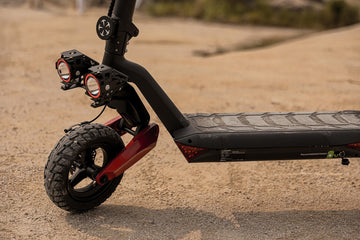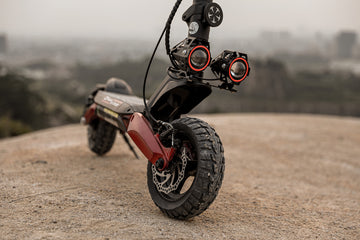 Great Scooter
We have been really happy with this scooter and will likely be purchasing another. It is quick, comfortable, and rides well. It works well even for larger individuals. It is likely that we will purchase another one soon as we are very happy with this product. It is well made, solid feeling, and has great features.
Good quality scooter with great features!
I purchased this for local travels and use when out camping in our motorhome. I wanted something that would be suitable for off-road and uneven pavement which is usually found in campgrounds. This is a very high quality scooter, heavy and on the large size at 58 pounds and would not be for someone commuting and then carrying it into an office or upstairs apartment. So far it functions well on and off-road and appears to be very well built and should last. It has heavy duty suspension so your overall ride is stiff, or at least during the break in period. I like it, bigger than what I expected but I'm okay with that.
Amazing Scooter And Super Fun!
This scooter is a must have! I used to have the NIU KQI2 and that just wasn't quite cutting it for speed or range. So I decided to try the Raptor out. And let me tell you, this scooter is truly amazing! The speed is super good and has 3 options for different speeds. And the range is amazing. I got 26 miles today on the max speed! This scooter is a must have!
Hard to beat for the price point!!
I have now owned this Scooter for 6 months. I live in San Francisco. Tons of hills. Steep hills. Traffic of all sorts. Mostly bad drivers. Pot holes? We got them. We have it all uneven roads, deep curbs, cable car tracks, oil and all wastes you could imagine in a town of homeless. The scooter is great!!!!! I will say I had issues with control panel going out. But the customer service team is amazing!!! with in 6 days I was on the road. A thing most reviews do not mention is repairs. They have made switching parts so easy!!!!! I can not speak enough about the design on this scooter. It is truly a work horse. Best scooter I have ever bought. 6 Months in? Motor is strong, the battery is strong, The wheels are amazing and saved me from getting hit by a car. I jump off curbs everyday. My commute is 14 miles round trip at full speed. I get about 18 miles out of one charge at full throttle and I am 220 lbs. This scooter does not like water. 6 months and 3500 miles it is still strong. I will buy the more powerful version next... Now for the down side. It is said to do 28 miles per hour. It honestly does about 24 with my 220 lbs body on it. Even with the wheel in the air the Scooter read 27.5 miles per hour. That is about it.
Amazing
This scooter is very fast, it gets to 22-24 mph within seconds. It's very quiet and you don't have to worry about flat tires due to the airless tires. It also rides very smooth and sturdy. This thing is a blast to use.